Stock surveillance is a critical component of any well-informed and strategic IR program. In fact, according to IR Magazine's Technology & IR Report, 48% of North American IR teams say surveillance is the area where they spend the most money. Whether improving shareholder visibility, preparing for earnings, preemptive detection of activist trading, or building credibility with the C-suite and board, surveillance has changed the industry landscape by providing IR teams with unprecedented visibility – and the tools to take action.
But surveillance is not always a walk in the park. With the rise of MiFID II and the decline of the sell-side, IROs are navigating an ever complex landscape. Here are a few critical challenges impacting IR teams, and a few ways to overcome them.
Visibility in a complicated landscape
A lack of transparency has always been a huge challenge for IROs, who are constantly trying to gain insight into what might be driving their stock. It's not entirely uncommon for an IRO to be in the dark about who purchased their stocks until weeks, or even months, later. And to make matters even worse, there's less influenceable capital, due to the increase of passive investing. In fact, passive investing now accounts for 45% of all assets for U.S. stock-based funds, which is a 25% increase from 2009.
In a recent interview, Jeff Myers, VP of Advisory at Q4, explained that "understanding the drivers for passive investors is often overlooked by IROs." Even though IROs can't communicate directly with a passive investor, he argues that "it's still important to know why they bought the stock. It could be because the stock is part of an index, certain market cap size, or even ESG driven." (Read the full interview here.)
What this really boils down to is that it's more important than ever for IR teams to stay on top of the market and their stock, in order to anticipate and prepare for what's going to happen next. At the end of the day, success is all about being informed.
Acting on insights and delivering strategic value
Laura Graves, Vice President of Investor Relations at Advanced Micro Devices (AMD), can relate to these challenges all too well. She recalls a scenario when AMD had a sharp run-up in their stock related to their competitors. "The market got significantly ahead of itself on their estimates for EPS, despite our guidance and published long-term financial model." After being overbought, AMD believed that there would eventually be a pullback to return to a more normalized level.
Searching for insight, Laura turned to her long-time Q4 analyst. She recounts: "Our analyst helped us understand what that new level of normal might be and where we should logically land, based on historical trading metrics." When AMD's board asked her where their stock would go, she was prepared with an actionable understanding of their moving averages, based on past patterns, in combination with the shareholder volume their stock typically digests as a highly traded stock.
As the capital markets evolve, understanding your shareholder base and which investors to meet, along with anticipating market expectations, will all demand an equal dose of quantitative market insights, along with the qualitative foresight to make them actionable.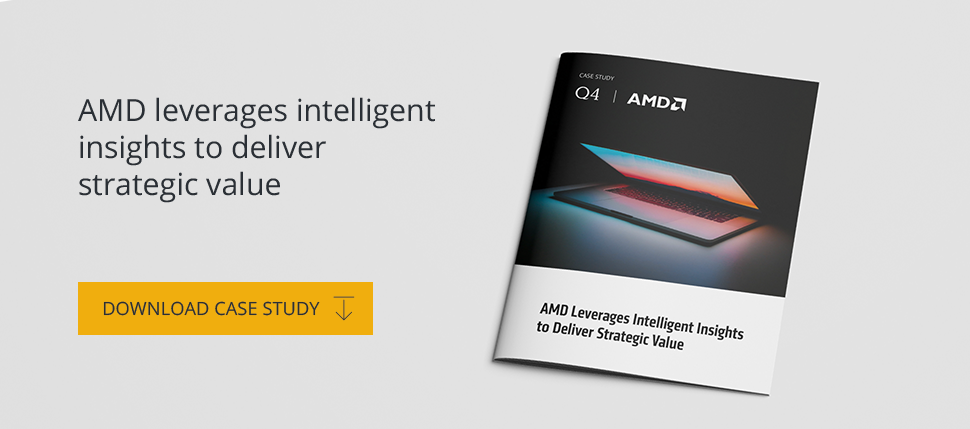 Learn more about how AMD leverage surveillance insights to deliver strategic value, and how you can do the same, by downloading our case study.
Allyce Maclaren is Q4's Marketing Specialist and enjoys writing about trends in IR and marketing.
(Visited 35 times, 1 visits today)