Since we started Q4, we have always believed in partnering with our customers. In each stage of our growth, we've made it a priority to understand our customers and their challenges and then create innovative solutions that address these challenges in new and more effective ways. This approach has led to the expansion of our offering to a full suite of IR products and services. Our commitment to helping our customers deliver meaningful strategic impact was also the reason we created our IR Success platform displayed during the Q4 IR conference. 
It's this passion for our customer's success that has driven us to construct an event designed specifically for them. I'm so excited to announce our premier IR Conference, "Power Up" coming Sept 15-17, 2019 in South Beach, Miami. Created for our customers, but open to prospective customers as well, we have built out an incredible agenda over 2 days, focused on future-proofing investor relations and digging into the largest changes in our industry.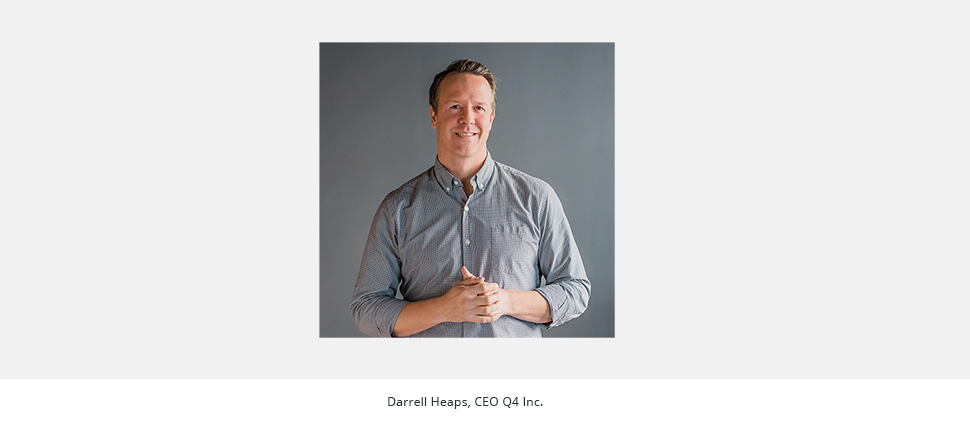 Topics like corporate access, passive investors, ESG, and the impact of quant data and artificial intelligence on the capital markets will be discussed and debated by the industry's foremost thinkers on the topics. In fact, NIRI's own President & CEO, Gary LaBranche, will be leading a session on The Future of Investor Relations, where he'll dig into the Think Tank Report on IR to uncover valuable insights on thriving in today's evolving marketplace.
More details are on the conference website, but one session in particular that I'm excited about is "Turning Big Data into Action", as I've always believed there is a tremendous amount of potential in utilizing big data and analytics to drive impact with our clients.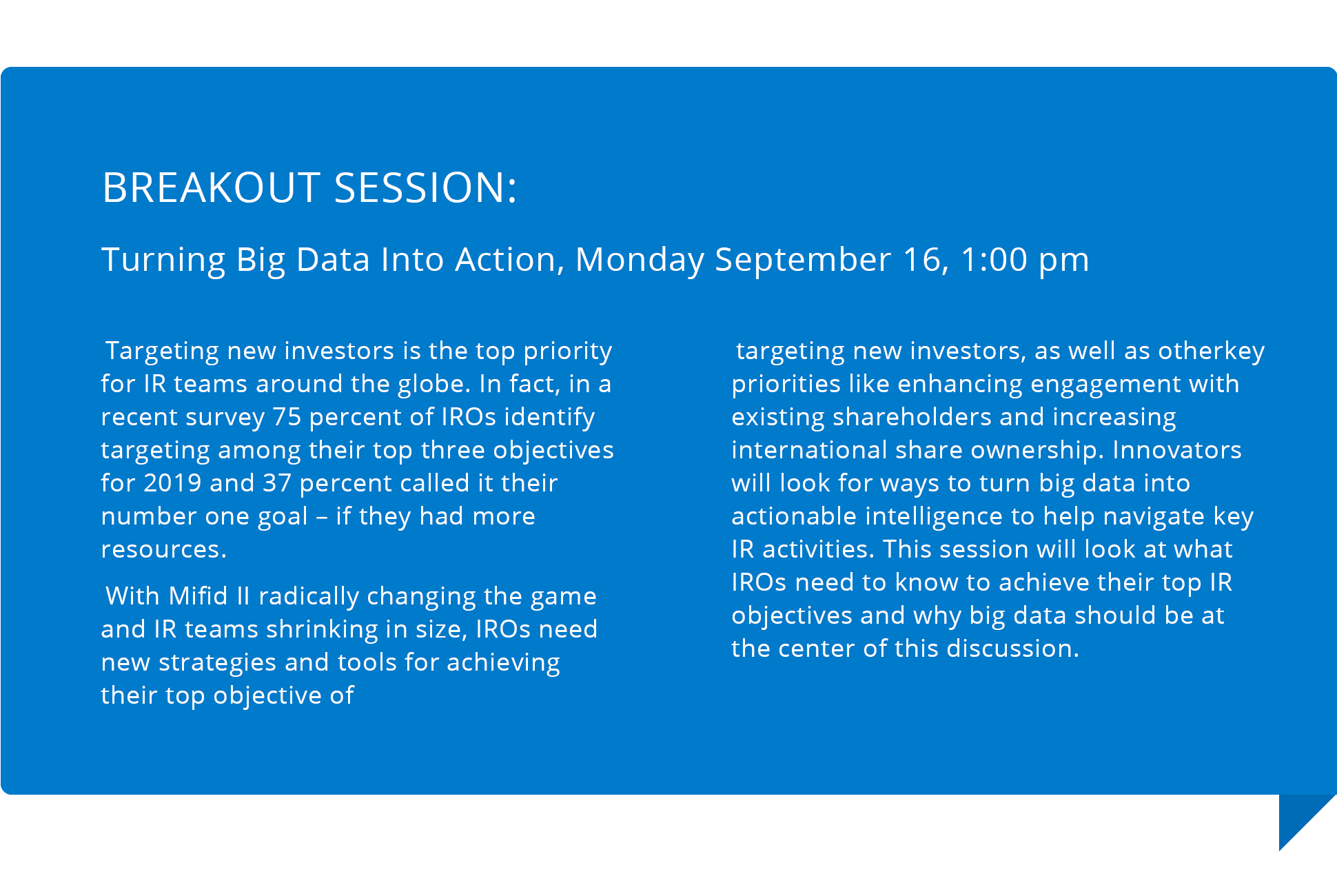 Our concept for this conference is to combine people, technology and the foremost thinking in the industry, to connect and collaborate on shaping the next era of investor relations, the evolution of the capital markets, and delivering maximum strategic value to your company.
In addition to the amazing sessions and speakers, I'm equally excited to bring together our customers, IR success partners, and product managers together for various networking opportunities, at 1 Hotel in South Beach and at The Bass for our gala.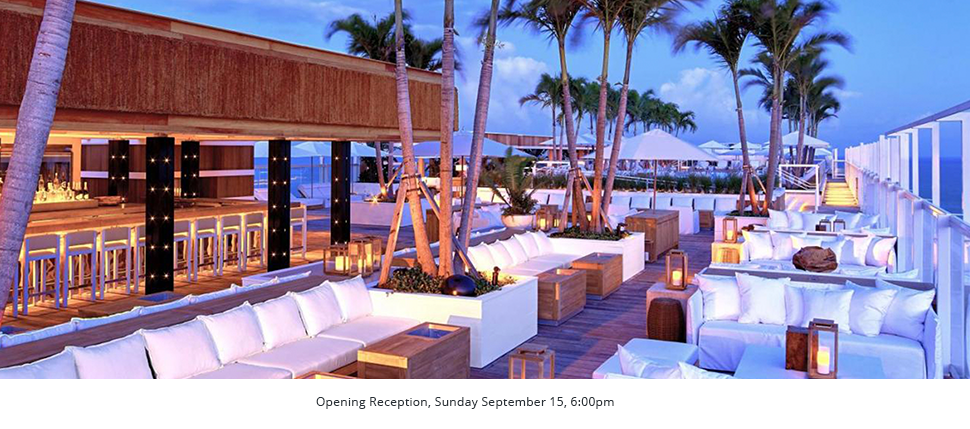 When I think of the best conferences I've attended, it always comes down to the people. Yes the venue can be amazing and the agenda can be packed with super interesting speakers and panels, but it's the networking and learning from others that have always had the largest impact on me.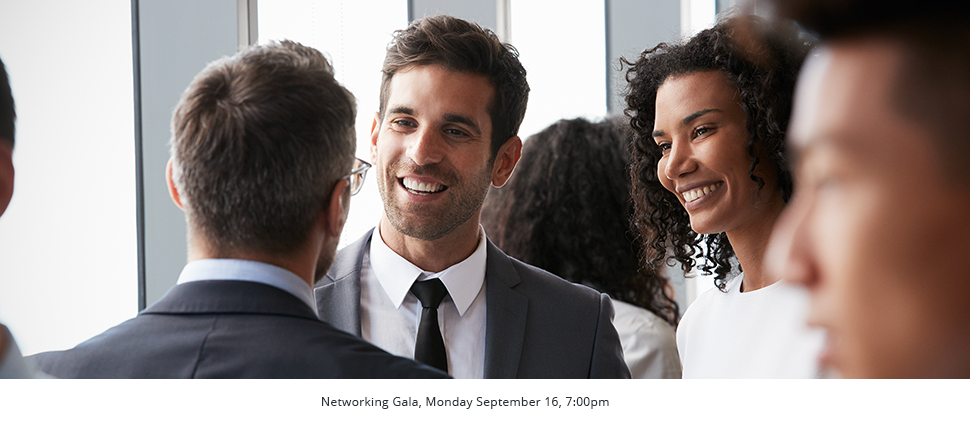 We have always believed that innovation is key in delivering value and driving growth, in all companies and in all industries. And that innovation comes from understanding your customer at a deep level and then delivering products and services to help them break through to the next level.
Sorry we missed you at this year's conference, but we hope to see you next year! Pre-registration is already open, so sign up for Fall 2020 today. It's going to be the must-attend event of the year.
Darrell Heaps is the CEO and founder of Q4 Inc.