An interview with Steve Chan, VP of IR at Supreme
Undoubtedly, it's a critical moment for the cannabis sector. With recreational cannabis generating more than $10 million of revenue per year and becoming legal in Canada on October 17th (with over 100 licensed producers), the growth of the quickly emerging sector is at an all-time high (pun intended). And in its first year of being legal, Health Canada expects the demand to be 41% higher than the government ever predicted (about 926,000 kilograms for recreational and medical use to be precise).
As exciting and fast-paced as the space may be, inside players face the constant uncertainty of an ever-evolving operating landscape. The recreational cannabis market's governing rules (and how they'll actually be implemented) are still being worked out. Moreover, the capacity to meet consumer demand and stakeholder value expectations is mostly unknown.
The Supreme Cannabis Company is a public Canadian company with the potential to create substantial shareholder value over time. In fact, they were recently approved for an additional 20,000 sq.ft. of flowering rooms (at their 7ACRES facility), which they expect will increase annual production by up to 13,330 kilograms. I recently spoke with their VP of IR, Steve Chan, to get a better understanding of the challenges and rewards of being in this emerging sector and his strategies for growth within an environment of such rapid change.
Tell us about Supreme Cannabis and your place in the market?
Supreme Cannabis is a publicly listed LP in the Cannabis space. Our main asset is called 7ACRES. We're Canada's only major producer with coast-to-coast distribution focused on premium brands and products in the recreational market. We're also a wholesaler in medical cannabis. Our approach to the market is simple: understand your consumer and give them what they want.
We're focused on the legal age "cannabis enthusiasts" who tend to be frequent consumers (it's estimated that 20% consume 80% of the cannabis in this country). They're informed and discerning buyers who want a high-quality product. Studies show that the bulk of these enthusiasts are between 20-30 years old (it's no secret that the sector is largely driven by millennials). They want a product that has quality smell, look, and taste. We are dedicated to giving them what they want.
There are a lot of producers/ LPs in Canada, so it's an exciting space to be in. In fact, we're one of only five LPs that have supply arrangements with more than half of the provinces (BC, AB, MB, ON, NS and PEI).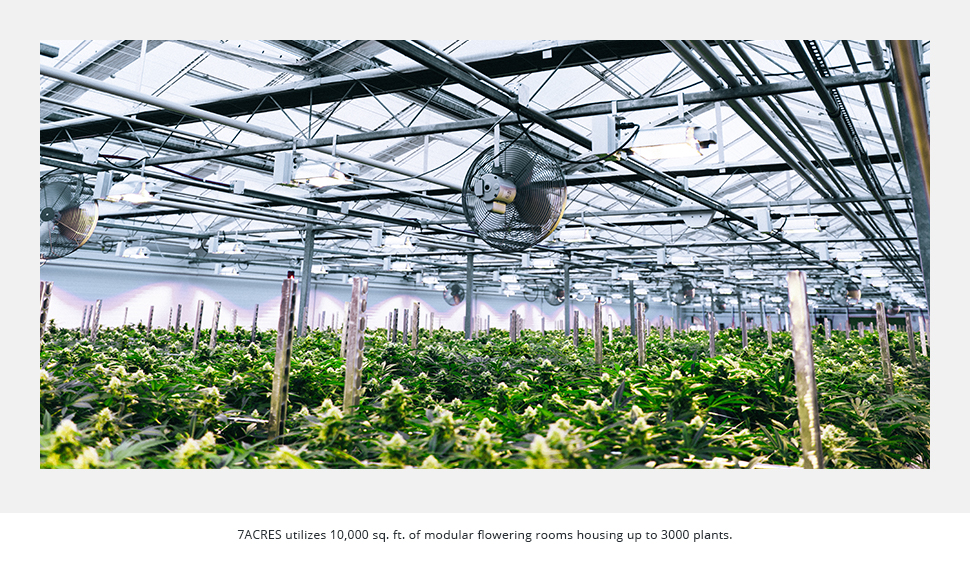 What's your role in the company and professional background?
I'm the VP of IR and corporate communications. I'm pretty new to this space and have been in the role since June. Before that, I spent the last decade advising corporate boards on corporate governance, as well as on shareholders and strategic performance. And prior to that, I was a capital markets strategist at TD and one of the Talking Heads on ROB TV and BNN Bloomberg.
Being in the cannabis sector is a completely different experience. In my past life, my days were spent in boardrooms with former chief executives and industry titans. It was a very conservative environment and my clients were mostly blue chip companies in Canada and the US.
The cannabis sector is a lot of fun. It's brimming with the energy of smart business minds and visionaries trying to build the next great asset class.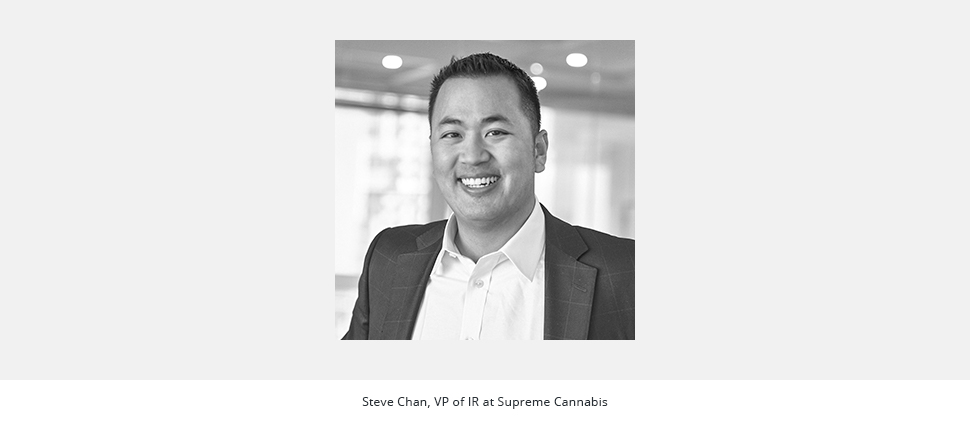 Have you experienced any prejudices or misconceptions being in the sector?
There are definitely some misconceptions in the space. But not where you would think. People are more accepting of the cannabis sector than I imagined. My concern was that they wouldn't be, because of the history of cannabis as an illicit substance.
But that actually isn't the real issue. It's more of a question about the valuation of the sector and the various players, and whether the industry can actually deliver what we say we can. The real elephant in the room is that only a handful of cannabis companies will be successful – most will not be.
What have been your greatest challenges? And conversely, your biggest rewards?
One of my greatest challenges is the speed of change. Some events happen literally daily or weekly, from new regulations to privatization and retail networks. Everybody needs to constantly learn and adapt, because it's a relatively new and rapidly evolving industry.
One of the biggest perks is that everyone wants to talk to me and has questions, even if they don't want to invest in the space. I also love the rhythm of the sector. It's the real reason why an IRO would choose this sector. The energy feels like being in a quasi-start-up space. You probably couldn't sustain it for years, but it's really fun for an appropriate time.
Where do most of your investors come from?
Our investors come from all corners of the globe, especially the US and Canada, as well as international retail investors largely with high net worth hedge funds. Some are institutional, but that money is largely still parked on the sidelines – imagine when that starts flooding into the space.
Does the recent advent of California legalizing cannabis impact you?
California, in general, has given investors a window into what's down the road – it's quite a developed market with a largely sophisticated consumer base. However, Canada is a first mover at a national level and will help provide a road map for building an international cannabis market at a federal level. Most experts believe it's not a question of "if," but when the US legalizes Cannabis in some form or another at the federal level. It's no surprise that many investors are looking at the possibilities for Canadian led LPs in the US and other jurisdictions as they legalize.
What's your strategic approach for navigating the constantly evolving recreational and medical markets, and adapting to ever-shifting government regulations?
It's a really good question. I'm figuring it out as I go along – I think most of the sector is too. It's important to ensure you have a plan in terms of your business strategy. There's a lot of hype and corporate stories making lofty promises in this space. But ultimately, you need to have a strategy and a story that makes fundamental sense and identifies with the investors who align with your values.
For us, we're looking to create long-term shareholder value. We want shareholders who are looking for the same thing – who want to build a solid high-return asset with strong marketing positioning and proprietary value. Essentially, you need to have a story that can be tweaked based on what's happening in the environment and say what you stand for and why you should believe in us. You need to put numbers up on the board and show to shareholders that you're actually delivering on your promises.
What makes for a successful and sustainable cannabis business?
A successful cannabis business is one that is able to deliver consistent performance. Cannabis is not an easy business. A lot of people overlook that cannabis requires deep know-how and experience, it starts with cultivation. Cultivation takes decades (and even generations) to get it right and at a scale you become known. After you cultivate, you need to have a brand and the demand for your product – you need distribution.
In Canada, distribution takes the form of being on the shelf across provinces. There's a saying, "the first in wins." If you're not on the shelf by October 17th, the likelihood of being successful as an LP in Canada in the recreational market is seriously low. Once categories of shelf space are established, getting new product onto the shelf won't be easy. It's the same line of thinking as the provincial liquor boards which churn out a small percentage of inventory every year, which means only maybe one out of ten new shelf spaces will be open. Otherwise, getting new product on the shelf will be virtually impossible.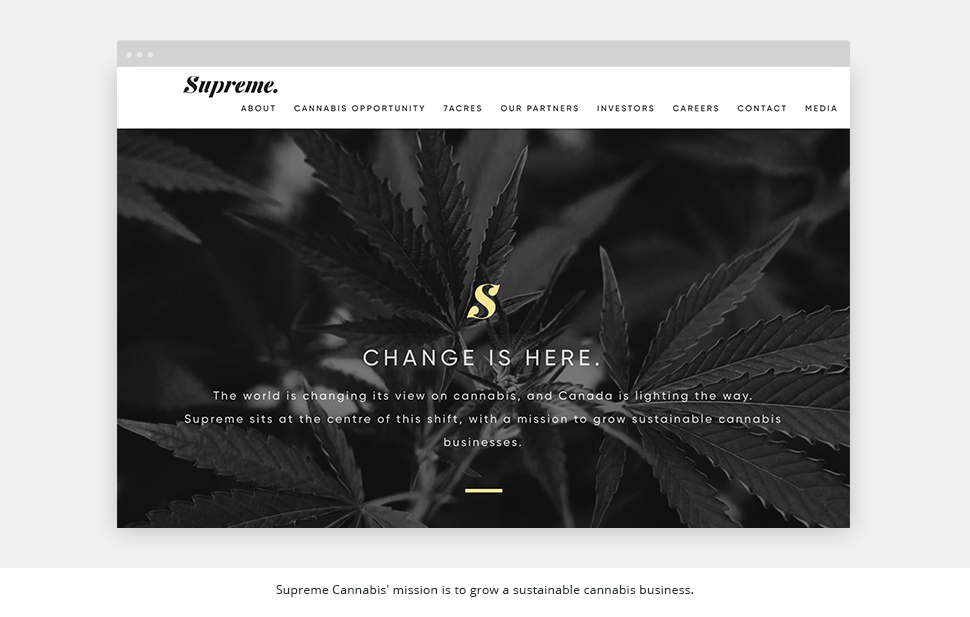 In this increasingly competitive and saturated market, what are the most effective ways of promoting your stock and differentiating your brand?
Marketing, in general, will not be easy in this space. The government applies tobacco standards to cannabis. When's the last time you saw a tobacco ad? From October on, marketing will be highly restricted. In this extremely regulatory environment, if you're not on the shelves to build a following, it will be challenging to establish a brand.
What are the greatest implications and risks in the sector?
Now that we have a recreational market and things are taking off, there are still some risks, but they're not what they used to be. The biggest legal implications are all around implementation. In Canada it's a done deal: cannabis will be a recreational product from October onward. The central concern is how it will actually be implemented, as the recreational market evolves for consumers, the industry and the public. All of the processes and legal implications will be worked-out by stakeholders over the next few weeks, months, and years.
Do you see an international marketplace coming in the near future? What part do you see Canada playing?
The international medical market is coming alive quickly. Countries globally are either considering legalizing cannabis or in the process of doing so. Canada has an opportunity as a first major mover. As a country we should get behind it because Canada can become a dominant player in this space.
Are there secondary industries impacting your story, like technology and tourism?
Technology and tourism are a positive outcome of what's going on in the cannabis space. Ancillary businesses like these are coming to support the space, which is great for entrepreneurs and local businesses.
Why or why not is scaling cannabis production important?
Nobody has actually produced cannabis at the scale that's being contemplated for the Canadian recreational and global medical markets. To scale up to the levels we're talking about, being efficient and delivering quality is way easier said than done. The inability to scale up significantly impacts one's brand and relationship with partners, as well as expends capital and delays profit. Scale will be critical to success over the next 12-24 months. People underestimate how hard it's going to be.
There's so much hype and commotion in the space. Understanding the basic business is crucial. There are over 100 LPs in Canada. In a couple of years, I think you'll see only one to two dozen. And probably even less in the next couple of years to follow. Like in the alcohol industry, we'll see consolidation.
Where are the greatest opportunities for growth in the cannabis sector?
In the short term, the greatest opportunity is the Canadian recreational market. There's going to be a five to eight billion dollar legal market formed overnight. It's a once in a lifetime opportunity for investors, as well as for Canadian companies to establish themselves as global brands. In the long term, the potential for growth is in the global medical market, which experts have estimated could be several hundred billion dollars. The opportunity is massive.
This interview is part one of a two-part series on the cannabis sector. Marla Hurov is the Content Marketing Manager at Q4 Inc and blogs regularly about trends in IR and digital communications.