Generative AI in Investor Relations: Looking Back, and Planning Ahead 
November 29
@
10:00 am
–
11:00 am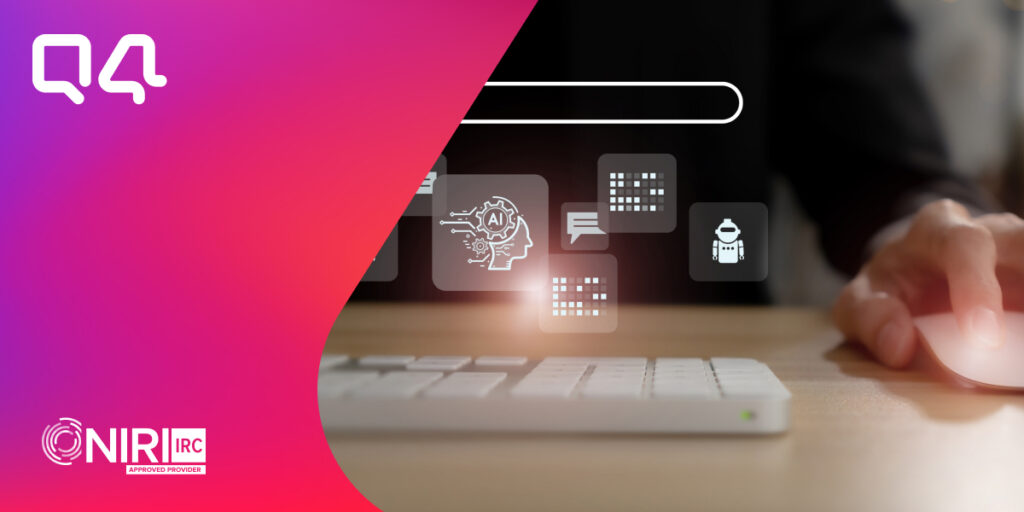 Join us on November 29th  2023 from 10:00 – 11:00 am,
for Q4's Generative AI in Investor Relations: Looking Back, and Planning Ahead.

In this engaging session, the panel will explore the use of generative AI in Investor Relations for 2023. Tune in to hear their discussions on industry trends, supported by case studies and expert insights, and gain a preview of what lies ahead in 2024.