In the midst of the current global pandemic, companies are gearing up for an earnings season like never before. Turning to digital means to stay connected, and more importantly, help navigate this unchartered time, investor relations teams are altering their strategies and identifying innovative ways to engage and connect with both investors and internal stakeholders.
Today, with the release of Q4 Desktop 4.0, we are excited to enable IROs to adapt to current and future economic conditions with functionality that augments their workflow. Built in consultation with global IROs, our newest version of Q4 Desktop provides the tools needed by IROs to produce detailed assessments on corporate performance, as well as build the right shareholder base with an improved approach to targeting.
Help Management Tell Your Investment Story
Building accurate and effective reports is a tedious and inefficient process, particularly in manually aggregating and formatting of data from disparate sources. This new rapid-pace world requires a faster approach as companies look to keep up with evolving markets and determine its impact on the business.
The evolution of digital platforms has driven significant improvement in helping IROs to house capital market intelligence, CRM, and program analytics in a single environment. By having everything in one place, IROs can build out reports that accurately speak to company performance, while correlating it to indices, peers, and sectors.
With Q4 Desktop' s newly released feature, Report Builder, IROs now have one guided experience to aggregate data, visualize trends, build reports, and then export fully-editable assets to Excel and PowerPoint. Our team worked closely with IROs to create an experience in which fully modifiable charts, graphs, and tables of data can be adapted to brand requirements and existing board presentations. Benchmarked against manual processes, IROs can save more than 50% of the time traditionally lost in building and editing board reports through this highly automated approach.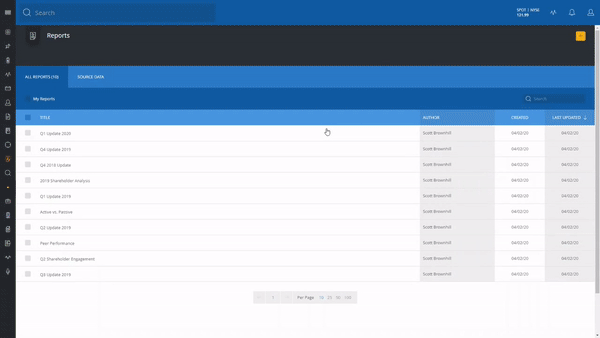 By helping IROs to rapidly visualize and share accurate reports on stocks, shareholders, and IR program analytics, management teams are better prepared for investor and board-level questions long before they are asked.
Meet with the Right Investor, Everytime
The disruption of COVID-19 has changed the investment landscape for many corporates. Many stocks have been hugely undervalued, there have been shifts in market-cap size, and companies are reconsidering who the correct investors are in order to bring stock value back to proper expectations.
However, the approach taken to identifying the correct investors has been evolving for some time. Facing the head-wind of MiFID II and the changing dynamics with the sell-side, IROs across the globe have been shifting to an outbound and proactive approach to engagement with the right buy-side portfolio and fund managers.
Artificial Intelligence (AI) continues to play a key role in analyzing patterns in investor behavior to comb through billions of data points and assess who might be the correct investor. With Q4 Desktop 4.0 actionable insights have been augmented with all new contact-level targeting. With contact-level targeting IROs can rapidly filter investors by location, investment style, and turnover; search results immediately elevate key determining characteristics for targeting including AI assessed fit, purchasing power, sector, and peer positions, as well as IR website visits in a singular window. Within seconds an investor can be assessed, before clicking to fund-level contact information that is exported directly into the rest of the targeting workflow.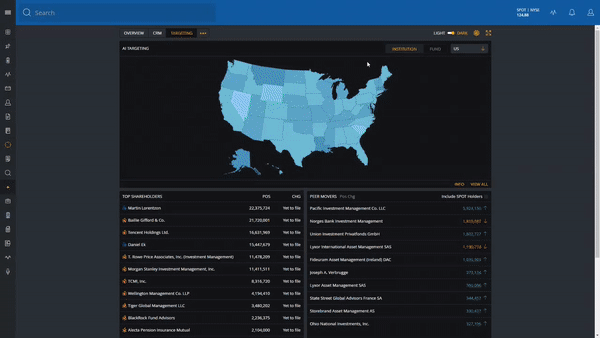 Working with IROs to Deliver Better Solutions
The release of Q4 Desktop 4.0 involved the active participation of a growing group of advanced Desktop users. Insights from these IROs informed key elements of features such as Report Builder, including an extensive library of IRO validated data templates that further accelerated board reporting. This collaboration also directly enabled benefits for companies like CMPC, where "the tool has had an impact in terms of the time it saves in communicating to management."
The continued evolution of digital platforms has been driven through ongoing engagement with IROs that are asking for innovation to address the fundamental challenges they face. With Contact-Level Targeting and Report Builder, IROs can augment their current workflow with tools that prepare management faster, and drive an outreach process that vastly improves their ROI. The result is technology that is adapting to an ever more complex workflow, to make tasks faster, easier or more efficient, even during unprecedented global crises.
Learn more about Q4 Desktop and how it helps simplify your workflow to build a successful IR program.