Revvity (NYSE: RVTY), a groundbreaking healthcare solutions provider, was founded following PerkinElmer's divestiture of its Analytical and Enterprise Solutions business in May 2023. As the newly branded company set its sights on solving worldwide health challenges, the recently appointed investor relations (IR) leader recognized significant changes were needed; he had to reimagine and reposition the company in the capital markets.
The company's shareholder base was set to change dramatically, necessitating a fresh perspective on investor targeting and engagement. This pivot required the company to consider changes to its investors' portfolios, revamp methods to identify and interact with prospective investors, and reshape communication strategies.
Partnering with Q4 for strategic transformation
The first crucial update needed was to rebrand Revvity's IR website, giving it a much-needed overhaul that would attract and engage potential investors. Q4's industry-leading position in IR website design made it a natural choice for this task as they needed to showcase their new brand identity.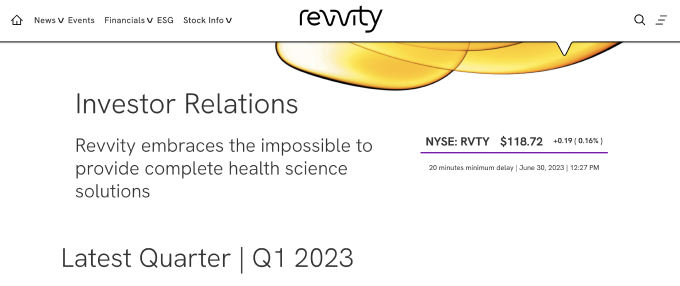 Q4's CRM: A game-changer in Revvity's IR evolution
Given the impending changes to the company's shareholder base, IR needed a clear understanding of their shareholder composition, track investor interactions, and target new investors. Before partnering with Q4, the Revvity IR team used excel for tracking engagements with investors and manually compiled different data sources to ensure their management team was prepared. Their IR leader recognized they needed a more streamlined, structured and intentional approach.
Q4's investor relations CRM solution proved to be a game-changer for Revvity. The IR leader now had critical information at their fingertips, making ad hoc reporting, briefing book creation, and other preparatory work seamless and efficient.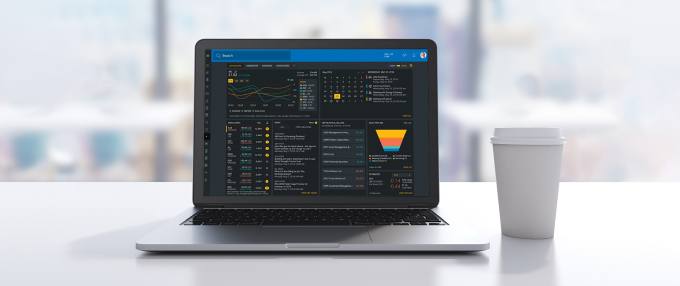 With this new tool, the Investor Relations team could more effectively nurture positive relationships with shareholders, a crucial aspect of the company's goals. In addition, Revvity found that Q4 could uniquely unify data from their IR website, CRM, and webcasts to support an active targeting program.
Recognizing exceptional efforts
Their IR revitalization efforts have been widely recognized, with the company's IRO being nominated for IRO of the Year by IR Magazine in 2022 and has been receiving positive feedback from investors. These achievements underscore the impact of Q4's website and investor relations CRM solutions to transform IR at the company.
To learn more about Revvity's story, feel free to view the full case study.