Beyond financials, questions that investors ask are often purely speculative, particularly "how will you respond, if your competitor does X?" This is never more apparent than when your industry witnesses a major merger. The impending and colossal M&A deal between Sainsbury's and Walmart-owned Asda throws the whole UK grocery retail industry into question. The new marketshare titan promises to discount everyday products by roughly 10 percent. This obviously has tremendous impact for competitors who have to figure out how to position themselves.
Alongside a slew of speculations on whether the merger is a good or bad thing, existing and prospective shareholders are feverishly sussing out where they should hedge their bets. Whether you're Sainsbury's or Asda, or another company in the space competing for a piece of the supermarket pie, like Tescos, Aldi, or even Amazon, it's absolutely critical to proactively inform your shareholders about what they're investing in and why they should keep you top of mind. Any company with a stake in the outcome of the deal needs to communicate what it means for the company and its shareholders. And all brands in the space need to differentiate themselves (and stand out) more than ever.
In light of any corporate action in the market, like this proposed merger, there's a renewed focus on the importance of the IR website and digital communications. Companies need to ensure that their equity story is well thought out and articulated, and moreover, that it's clearly visible and easily digestible on their IR website, and across all digital channels.
MiFID II and the IR website
With the recent reforms of MiFID II, the investor's focus is clearly shifting to the IR website as a central repository of information and raw data, and is also quickly becoming a key source for modelling, to help the market assess company valuation.
In the not so distant past, potential investors (especially institutional and retail) could openly rely on the sell-side for research. But asset managers now have to pay for research and corporate access that was previously "free" or built into trading costs. There are also fewer sell-side research analysts available in the market to cover all stocks.
As a result, most companies aren't getting the coverage they need. Or in any case, asset managers are frequently by-passing the sell-side as a source of information. With the lack and traditional influence of sell-side research and valuations, there's a growing need for alternatives. Models for independent research are evolving. Investors are becoming increasingly reliant on IR teams to complement their own research.
To fill the research coverage and corporate access gaps, IR teams now need to step-up their direct engagement and take a more proactive approach with both current and prospective investors. It's obvious that they'll have to leverage the IR website as a core platform to pique investor interest and trigger investment.
With less widely available research coverage, it's also becoming increasingly challenging to run consensus numbers and measure market expectations. Buy-side investors aren't able to gather estimate numbers from all relevant brokers, because MiFID II has made it impractical. Trying to form a consensus from partial information inevitably means substantial inaccuracy. IROs are now in the position to collect their own information to produce a consensus number. And they'll have to publicize these market consensus forecasts through the IR website and email outreach.
In fact, the QCA recently issued a refreshed Corporate Governance Code for companies and their stakeholders. It essentially says that good governance means good communication, advocating for better transparency with the buy-side. This comes back to the loss of traditional sell-side communication channels and underlines the level of transparency you now need through your website.
Telling your equity story for valuation
More than ever before, your company's own direct guidance and subjective perspective plays a key role. The IR website is now an essential model for how your company will be valued and differentiated. Buy-side research teams will be coming to your IR site for your equity story and to stay current about your company.
It's critical to refine your investment proposition and communicate why your company is a good place to invest, across your IR website and digital channels. Does your story hook and inspire your investors? Does it adequately explain your strategy and the opportunities you're pursuing?
Given the short attention span of website visitors (you essentially have two minutes to hook them), it's crucial that you follow design best practices to make your main investment thesis prominent and clear. For that matter, it's imperative that all of your key information is easy to access and navigate.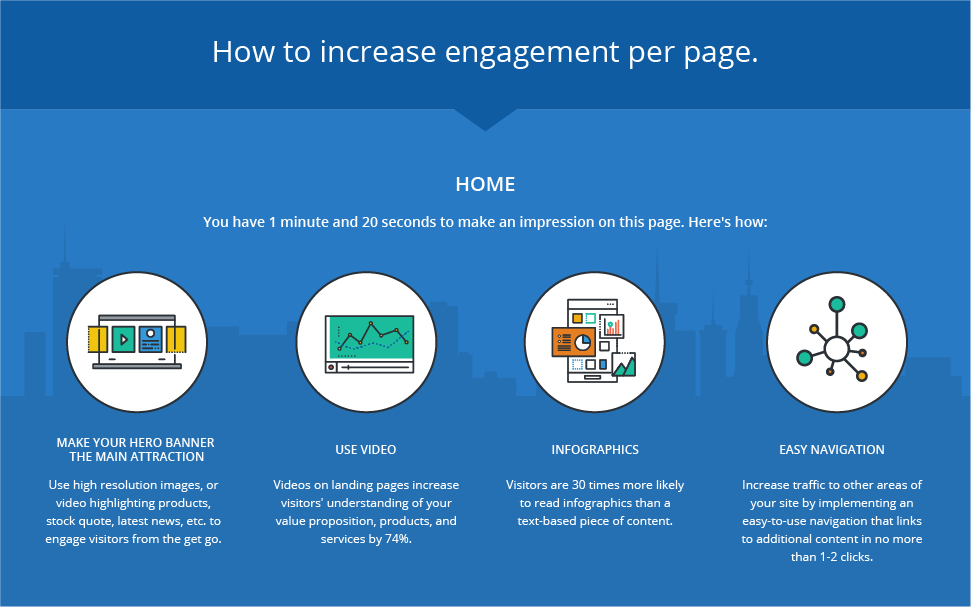 The future is direct communication
IR professionals should make it as simple and desirable as possible for investors to connect with them directly. This includes regularly updating the website calendar with roadshow and conference schedules. It's also never been more critical for investors to easily get in touch with management about unanswered questions and to set-up meetings.
We're all waiting for the dust to settle as these recent major events play out, but one thing is certain: IR teams should take a serious and creative look at putting their digital channels at the forefront. Making a clear and immediate connection with investors through your market data, equity story, and news announcements is becoming unprecedentedly integral to your success.
(Visited 20 times, 1 visits today)